Gold opened this week around $1,325 after the failed military coup in Turkey over the weekend. Friday's gold prices had risen when news broke about the attempted coup, but dropped by Monday when the situation was resolved; world stock markets were rebounding. More than 11,000 officials, including soldiers, lawyers and police officers, were involved, and 200 are dead.
Traders are now betting that the Federal Reserve will raise interest rates in September. There was a slight increase in bond yields since Friday. Indian imports have fallen 38.5% in June, largely due to higher prices. 1 Tuesday's gold trading was very quiet.
Gold prices settled at a three-week low on Wednesday, driven down by a stronger dollar, some positive U.S. housing, retail and employment data, and expectations of a rate hike. The dollar hit a high not seen since March.
Investors were focused on Thursday's European Central Bank meeting, in which no changes to monetary policy were enacted. Gold prices responded positively, as the decision brought the dollar down slightly.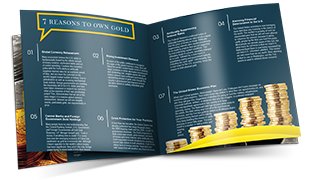 Learn everything you should know about investing in precious metals.
Request the Free Guide
With another positive employment report released, gold investors are preparing for another interest rate hike this year. Gold finished Friday with a second week of losses.
Additional Sources
1 – http://marketrealist.com/2016/07/indian-gold-imports-slumped-rising-prices/