Investors Seek Safe Haven Amid Terror Attacks, Global Instability
Gold hit a crucial benchmark Friday, surpassing $1,300 an ounce as investors sought a safe-haven from a reeling stock market and global uncertainty.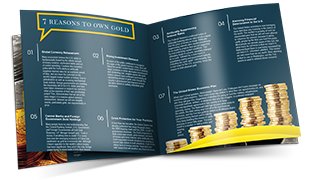 Learn everything you should know about investing in precious metals.
Request the Free Guide
The Dow Jones Industrial Average shed more than 270 points on Thursday, its biggest drop since May, as gold reached its highest prices of the year. A terrorist attack in Barcelona, Spain that killed 14 people and injured scores more played a major role in market turmoil, with European stocks experiencing a sharp drop.
Adding to the economic whirlwind is apprehension on Wall Street that President Trump's fiscal agenda, which includes tax reform, won't garner enough support in Congress.
Investors are also keeping a close eye on the situation with North Korea and the political fallout from Trump's reaction to protests in Charlottesville, VA.
What Does This Mean for Gold Investors?
Top investors are going bullish on gold as global economic and political strife get closer to creating a perfect storm against the dollar. That means now is the time to take action and put your assets into a stable investment.