Right Now is the Biggest Boom in the History of Gold
COVID-19 stimulus could debase currency.
Gold offers protection against inflation.
It's not too late to invest in gold and silver.
Turmoil in the stock market, skyrocketing unemployment and stimulus measures intended to keep the economy afloat are driving more investors toward precious metals, particularly gold and silver.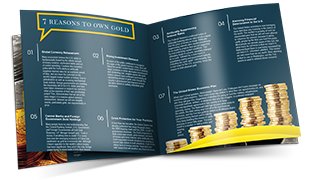 Learn How to Avoid Costly Rookie Mistakes & Invest in Gold Like a Pro!
Get Free Gold Investor Guide
Speaking on the Mike Broomhead show on AZTV, Scottsdale Bullion & Coin President Eric Sepanek said the $2 trillion stimulus package could lead to endless money printing, hyperinflation and ultimately debase the US currency.
"This is the reason people should be interested in gold," Sepanek said. "And they are. Right now is the biggest boom in the history of gold when it comes to the public buying it."
He added that about half of the world's gold is controlled by government reserves, which leaves the other half scattered. Sepanek says while gold prices may be rising, it is not too late to invest in gold.
"You'll know when it's too late because you won't be able to get it," Sepanek said.
Now is the time to take defensive financial measures and buy gold. You can call Scottsdale Bullion & Coin at 1-888-812-9892 to schedule a free one-on-one consultation with a advisor.