The next financial crisis is upon us. Don't repeat the same mistakes investors made before the Great Recession, warns AZTV Channel 7's Mike Broomhead and Scottsdale Bullion & Coin.  
Record-breaking stock market performance, staggeringly low unemployment, and runaway debt—sound familiar? Today's economic picture looks a lot like it did right before the Great Recession. Let's compare:
| Economic Indicator | 2007 | 2018 |
| --- | --- | --- |
| Dow Jones Industrial Average | 14,000 Points | 26,000 Points |
| Unemployment | 5 Percent | 3.8 Percent |
| Average Household Credit Card Debt | $8,400 | $8,600 |
Table sources: [1][2][3][4][5]
Historically, numbers like these are warning signs. Mike Broomhead, host of "The Mike Broomhead Show" on AZTV Channel 7 and KFYI 550 radio in Phoenix, Arizona , recently teamed up with the experts at Scottsdale Bullion & Coin (SBC Gold) to urge the public not to repeat the mistakes of the past when it comes to their financial future.
"Those that can't remember the past are doomed to repeat it", says Mike Broomhead at the start of the commercial, quoting philosopher and writer George Santayana.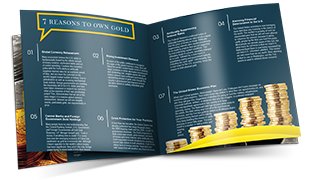 Learn How to Avoid Costly Rookie Mistakes & Invest in Gold Like a Pro!
Get Free Gold Investor Guide
The Past… After the Dow surpassed 14,000 points for the first time ever on October 9, 2007, the economy crashed. In the following 18 months, the Dow fell 6,547 points. Hundreds of thousands of Americans lost their life savings. Unemployment surged to 10 percent.[6] Bankruptcy filings rose 74 percent and home foreclosures more than quadrupled.[7] The net worth of American households plummeted by more than 20 percent.
The Lesson… The Good Times don't last forever. Be prepared.
The Solution… The Ultimate Wealth Protection Guide.
SBC Gold created this FREE GUIDE to share valuable information with the public about how you can prepare for the next financial crisis:
How to grow and preserve your wealth.
Steps you can take to protect your savings and retirement from inflation and financial disaster.
Strategies for gaining instead of losing during financial downturns.
Financial ruin is preventable. Take the steps outlined in The Ultimate Wealth Protection Guide to secure your wealth and weather the coming economic storm. DOWNLOAD FREE GUIDE or call 1-888-812-9892.
The experts at SBC Gold are here to help. If you have questions about this free guide or any precious metals investing matters, give us a call at 1-888-812-9892.
Watch our commercials from The Mike Broomhead Show