It has now been proven that big banks had the "fix in" when it came to the daily silver price fix, which is historically set by the London Market Bullion Association, over the past several years. While details are still yet to come, it was recently announced that troubled German financial institution Deutsche Bank AG has agreed to settle several lawsuits dealing with allegations of market manipulation. 1
Deutsche Bank Settles Case, Implicating Guilt

Just as significant as the settlement is Deutsche Bank's indication that it will "help the plaintiffs pursue similar claims against other banks as part of the settlements." Those accused banks and institutions sued variously by silver and gold traders include HSBC Holdings Plc, Societe Generale SA, Bank of Nova Scotia, and Barclays Plc.
The items that Deutsche Bank has agreed to provide and disclose include "instant messages and other electronic communications." 2 Moreover, the bank will assist the Plaintiffs in their ongoing litigation of claims against the non-settling defendants. This threat is substantial, and promises to allow significant additional discovery and potential additional claims.
This settlement, and implicit acknowledgement of market manipulation by the largest players, causes concern over how the probe by the Commodity Futures Trading Commission was handled. This organization earlier dropped a look into silver market manipulation, however, their conclusion was that "there is not a viable basis to bring an enforcement action with respect to any firm or its employees related to our investigation of silver markets." Clearly, something was overlooked.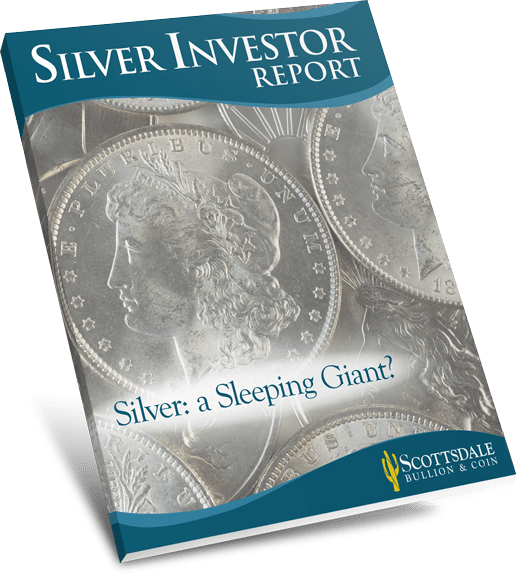 Unlock Silver Investor Trade Secrets in our Investor Report.
Get Your Free Report
What The Settlement Means to Silver Markets
The impact of the actions of these banks has affected the nearly $30 billion in silver and silver instruments traded each year, before discussing the gold markets. The actual ways in which the market was manipulated and who it hurt the most is yet undisclosed.
However, analysts and those active in buying silver point to the U.S. dollar as one major beneficiary of the manipulation. By keeping the dollar stronger, silver prices have been artificially deflated, in spite of significant growing demand. The institutions were able to create an incredibly large artificial market for silver and silver instruments, with ratios as great as 542:1 for contracts outstanding against the actual availability of physical silver.
Many experienced traders believe that if the dollar is allowed to actually face free market pressures, it would decline substantially relative to gold, silver and other precious metals. This would allow silver prices to rise, reestablishing a more traditional ratio with gold and reacting to the market demands.
7 Reasons Why This Settlement May Cause Silver Prices to Rise:
News of this settlement and the banks' admission of price rigging will make it more difficult for them to manipulate the price going forward, leveling the playing field and allowing free market forces to act upon silver.
Deutsche Bank's intention to provide evidence of communications with other large banks involved in manipulation puts pressure on those banks to limit rigging even further.
Media exposure around the silver price fix increases current investor confidence that the playing field is more level, because the banks know the spotlight is on them.
Potential investors in precious metals markets that have understood price manipulation and were wary of entering a manipulated market are now starting to jump in, creating higher demand for physical metals.
Speculators shorting the paper markets have less confidence in that short position, and may turn bullish.
Paper gold investors have started to acquire more physical metal due to concerns that the perceived inventory may be much smaller than previously believed, due to the manipulated numbers.
The general public's demand for physical metal is increasing due to awareness that Wall Street Banks are not able to cook the books like before.
Silver Prices Undeniably Rigged
It had been suspected for quite some time, but this settlement by Deutsche Bank finally puts the nail in the coffin, and confirms that the silver market was manipulated by inside trading. It will take some time for the ultimate impact of these findings to filter out, but the effect on the market should be discernible in the near future as more traders and investors in silver understand the probable upward pressure on silver prices, based on the findings that the silver market was in fact artificially rigged.
Additional Sources:
1 – http://www.bloomberg.com/news/articles/2016-04-13/deutsche-bank-settles-silver-price-fixing-claims-lawyers-say
2 – http://www.zerohedge.com/news/2016-04-14/case-closed-deutsche-bank-confirms-silver-market-manipulation-legal-settlement-agree