If you're new to the world of precious metal coins, you might wonder how to get coins graded. What seems like a mysterious and complicated process at first, is actually fairly straightforward. You just need to be sure you're working with reputable grading providers and that the process is worthwhile based on your investment goals.
What is coin grading exactly?
Coin grading is the process of assessing a coin's condition and value based on a variety of objective criteria such as attractiveness, luster, strike, mint location, and preservation. It offers a standardized method for determining the physical condition and quality of a coin instead of relying on subjective interpretation. The overwhelming majority of grading providers use the Sheldon Scale which is an internationally recognized 70-point scale with various "grades" based on a coin's overall quality.
👉 Related: Introduction to Coin Grading
Keep in mind that a coin's grade isn't directly linked to its value. For example, newly minted gold bullion coins often receive an MS-70 grade without being worth more than their weight in gold. On the other hand, a historic investment-grade coin with a little wear and tear might have a lower grade despite being worth much more. Grading a coin will only determine its condition in terms of appearance.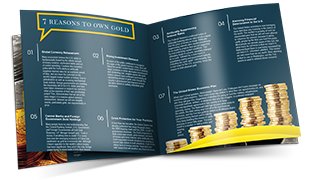 Learn How to Avoid Costly Rookie Mistakes & Invest in Gold Like a Pro!
Get Free Gold Investor Guide
Where to Get Coins Graded
The two most trusted names in graded coins are the Professional Coin Grading Service (PCGS) and the Numismatic Guarantee Corporation (NGC). These industry-leading organizations have earned a reputation as the go-to companies for graded coins due to their high standards and reliability.
In reality, there are few differences between PCGS and NGC. Each provider has decades of experience behind their name, although PCGS has been around for two more years than NGC. PCGS has graded 45 million coins, and NGC is slightly ahead with 58 million coins. Deciding between these two providers boils down to cost considerations and personal preferences.
How much does it cost to get a coin graded?
The cost of having your coin graded can vary greatly based on the type of coin and the grading services you request. Both PCGS and NGC require investors to sign up for annual memberships to make coin submissions starting at $69 and $25, respectively. On top of these monthly fees, you'll need to pay a $10 handling fee plus shipping costs per submission. It's also a good idea to buy insurance for extra protection during the grading process.
After those basic fees, the cost of coin grading ranges depending on the age, value, and type of coin. For example, PCGS starts its pricing at $17 with the highest tier topping out at $300 plus a 1% commission of the coin's fair market value. Similarly, NGC's most affordable rate is $19 and the most expensive sits at $350 plus 1% of the coin's value. Add-on services such as imaging or special labels will cost more as well.
How to Get Coins Graded: 5 Steps
1. Join a subscription.
Most coin grading companies, including PCGS and NGC, require you to sign up for a subscription to qualify for coin submissions. This is usually as simple as providing an email and name.
2. Complete the paperwork.
The next step is to provide all relevant information to the coin grading provider such as your name, address, and contact information along with details about the coin you want to grade. Usually, these forms can be submitted by mail or digitally.
3. Pack your coin.
Every coin grading company has different recommendations when it comes to packing your coin. Follow these instructions carefully to ensure your coin doesn't suffer any damage in transit.
4. Make payment.
Generally, prominent coin grading companies accept a range of payment methods such as credit cards, money orders, checks, or bank transfers. Most require payment to be made as you're submitting your coin.
5. Send it out.
It's common for providers to have their preferred shipping partner, so make sure you're using the right company. For example, PCGS prefers USPS while NGC primarily uses FedEx. Don't forget to get some form of tracking from the shipping provider.
Is it worth getting coins graded?
It really depends on your investment goals. You can successfully invest in rare coins with profitable gains without using grading services. However, there are certainly some benefits of having graded coins including:
Authentication – You know exactly what kind of coin you own along with its condition.
Protection – The coin is protected from normal wear and tear with a professional sealed case.
Evaluation – You have an accurate assessment of the coin's value.
Aesthetics – Graded coins have a pleasing, professional appearance.
When You SHOULD NOT Get Your Coins Graded
Contrary to popular belief, there are instances when coin grading can actually degrade the value of a coin. For example, low-value coins can make the process cost-prohibitive if the grading expenses outweigh their sale prices. The same is true when it comes to overly damaged coins. There are even circumstances where a high-value coin shouldn't be graded. Truly numismatic coins that have some wear and tear won't receive a high grade despite their inherent value.
Before getting a coin graded, it's a good idea to discuss it with a reputable coin dealer. These professionals can assess your coin and recommend the best route to take. At SBC Gold, we offer free coin appraisals to help clients make informed decisions about their investment-grade coins.
Should you clean old coins?
Most professional coin dealers say it's a bad idea to clean old coins. When researching how to get coins graded, many people wonder if cleaning could increase the value of their investments. In the overwhelming majority of cases, polishing a coin will actually do the opposite. Polishing coinage can cause irreparable damage, remove natural aesthetics, and even disqualify a coin from being graded.
Don't Fall for Modern Graded Bullion Coins
As mentioned before, a coin's grading isn't necessarily indicative of its value. Newer bullion coins are a perfect example. Despite their perfect condition, these coins only carry a value that's worth their weight in gold or silver. Still, some providers sell these modern bullion coins at inflated prices hoping buyers assume they're rare and exclusive. Understanding the difference between condition and value can protect you against overpaying for these types of coins. Make sure to get a second opinion!
If you need a second opinion or have questions about getting your coin collection graded, but not sure if it's worthwhile, please call us toll-free at 1 (888) 812-9892.