According to the U.S. Mint, sales of gold bullion coins are up 128.5% year-over-year (YOY). This is despite a 43% month-over-month decrease in April.
At Scottsdale Bullion & Coin, we continue to feel the effect of the U.S. Mint reporting the strongest gold bullion demand in 23 years. Demand is strong, both among existing and new clients, and we expect this to remain the case for the foreseeable future.
And of course, we're not the only ones expecting strong demand for the remainder of the year. Juan Carlos Artigas, global head of research at the World Gold Council, noted the following:
"Inflation concerns are top of mind for many investors, so we expect bullion demand to remain well supported through 2022."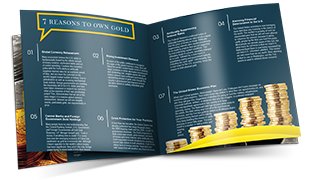 Learn How to Avoid Costly Rookie Mistakes & Invest in Gold Like a Pro!
Get Free Gold Investor Guide
Additionally, as recently reported, Bank of America analysts are bullish on gold and silver, targeting the price of gold to reach $2,175/oz and silver prices to hit $30/oz. BoA analysts see any pullback in prices as a buying opportunity.
The Time to Buy is Now
With a recent dip in prices (the gold spot price is currently trading at $1,889.47/oz and silver spot price at $22.55/oz at the time of publication), we're in the midst of a great buying opportunity. Take advantage today by contacting the precious metals advisors at Scottsdale Bullion & Coin!
New to gold and silver investing? Request your FREE COPY of our popular Gold and Silver Investment Guide today!