As COVID-19 continues to wreak havoc on the United States economy, Scottsdale Bullion & Coin Advisor Steve Rand says now is the time to protect your wealth because the financial crisis hasn't yet started to hit its peak. He appeared on the Mike Broomhead show on March 28th, 2020 to talk about how you can minimize your risk.
The financial fallout from COVID-19 is only beginning
How to prepare for long-term economic damage
Why it's not too late to invest in precious metals
There hasn't been a health crisis like this one in more than 100 years and Rand says while you can not prepare for everything, you can at least make sure your finances are taken care of.
"People are preparing as if we are in a blizzard," Rand says. "The truth is that this is just the beginning of a long winter. This is just the tip of the iceberg."
He pointed to the record amount of money the government has already printed, a staggering $2 trillion in just a couple of weeks. With more phases of the stimulus planned, Rand predicts precious metals could easily hit a similar trajectory to that seen during the 2008 financial crisis, with gold soaring more than 270 percent.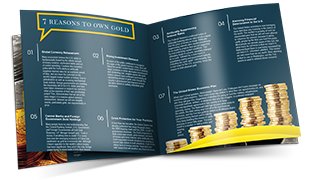 Learn How to Avoid Costly Rookie Mistakes & Invest in Gold Like a Pro!
Get Free Gold Investor Guide
"We're in a time right now where you have to reduce your risk and that's what we prepare people for," Rand said. "We make sure that wealth insurance is there when you need it."
Rand recommends scheduling an appointment with one of SBC Gold's advisors to walk through all the options when it comes to creating a balanced portfolio.
"There are strategies we can utilize to help people protect themselves right now," Rand says. "You need to protect yourself in every way and financially, with precious metals, is only one of them."
To learn more about how Scottsdale Bullion & Coin can help with your portfolio, call 1 (888) 812-9892.