Give the Gift that Keeps on Giving — Gold!
We could not think of a better gift this holiday season than gold! Festive sweaters and newfangled tech gadgets can be useful to your loved ones for only so long, but gold will hold its value forever. With our December Daily Deals, you can save on precious metal purchases to make the season brighter for you and your family!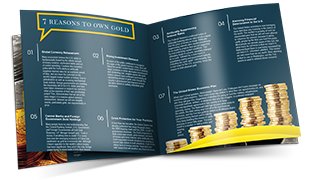 Learn How to Avoid Costly Rookie Mistakes & Invest in Gold Like a Pro!
Get Free Gold Investor Guide
Now through December 23, 2016, you can SAVE BIG on gold & silver bullion, investment coins, and more. You'll find a different deal each day on our December Daily Deals Page, and there will even be FREEBIES on some days!
You can discover and grab these low buying opportunities by checking the page daily or by signing up for notification messages. A new deal goes live each day Monday through Friday at 12am MST and is available until 6pm MST that evening.
From our SBC family to yours, Happy Holidays!