The First Curved Coin Made By The U.S. Mint

Earlier this year, the U.S. Mint collaborated with the National Baseball Hall of Fame and Museum to produce the 2014 National Baseball Hall of Fame silver dollar (as well as both a gold & a clad half-dollar). These coins were created to commemorate the Hall of Fame's 75th anniversary. The 75th anniversary is an important one, as it is also known as the diamond anniversary. Diamond is commonly used to describe the shape of the baseball field.
The coin's design was selected after a nationwide competition. According to the U.S. Mint, "the obverse (heads) glove design was inspired by a well-loved and well-used family glove. Inscriptions on the obverse are Liberty, In God We Trust, and 2014. The reverse (tails) design depicts a baseball similar to those used by Major League Baseball. Inscriptions are United States of America, E Pluribus Unum, and One Dollar."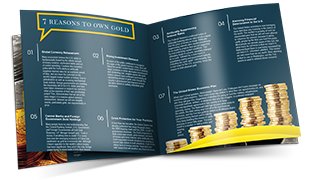 Learn How to Avoid Costly Rookie Mistakes & Invest in Gold Like a Pro!
Get Free Gold Investor Guide
Demand
The U.S. Mint introduced these silver commemorative coins at a price of $51.95 on March 27, 2014, and on April 28, 2014, the price was raised to $56.95. Just 400,000 total 2014 National Baseball Hall of Fame Silver Dollars were minted, with a household order limit of 100 coins. According to Mint News Blog, by April 9, the U.S. Mint had posted a "waiting list," indicating that all silver dollar coins had been sold. Collectors on the waiting list would only have their orders filled in the event of an unlikely cancellation.
Mint News Blog reported on April 21, 2014 that, "the figures for the silver dollars indicate total sales of 262,091 proof and 137,909 uncirculated coins, accounting for the entire 400,000 maximum mintage. The figures represent a split of 65.5% proof and 35.5% uncirculated coins."
Where You Can Still Buy The 2014 Baseball Hall of Fame Silver Dollar
Coin collectors who have missed out on this opportunity earlier in the year can still buy these silver curved coins from a small number of coin dealers. As of today, SBC Gold still has a limited supply of the first batch of these silver coins. Currently, we have in stock, the first strike 2014 National Baseball HoF silver dollar proof coins that are graded by PCGS at a MS70. MS70 is the highest possible grade, which makes these perfect proof coins highly sought after by coin collectors.
To order this curved coin, please call: 1-888-812-9892.