People who are new to coin collecting might assume that all really valuable U.S. coins have high face values and contain precious metals. It is true that many valuable coins really do glitter with gold, but some base metal coins have very high numismatic values because of their history, rarity, and condition. The advantage to buying gold coins that are also rare and collectable is that you don't have to worry about daily fluctuations in the bullion price because the numismatic value far exceeds the price of gold.
1. 1913 Liberty Head V Nickel
Sometimes called the V nickel because of the large V on the reverse, the Liberty Head nickel was a popular coin between 1883 and 1912. This base metal coin was actually 75 percent copper and 25 percent nickel.
The Buffalo nickel replaced the Liberty Head in 1913. However, at least five Liberty Heads were quietly struck that year, and to this day, nobody is exactly sure how it happened. Mysteriously, those five nickels left the U.S. Mint and have been hyped as rare and valuable coins almost ever since.
According to ABC News, one of these nickels, buried in a closet for over 40 years, recently sold at auction for over 3 million dollars. To add more mystery to this story, there have been repeated rumors of the existence of a sixth 1913 Liberty Head Nickel, but only five are confirmed.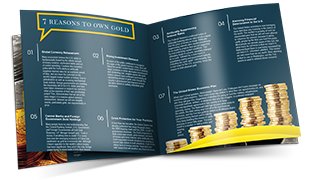 Learn How to Avoid Costly Rookie Mistakes & Invest in Gold Like a Pro!
Get Free Gold Investor Guide
2. 1895 P Morgan Silver Dollar
This is a U.S. Morgan silver dollar, 90 percent silver and 10 percent copper, but its value does not depend upon the precious metals inside for people who covet and buy rare coins. Have you heard of the "Panic of 1893"? It refers to a series of industrial firm failures that resulted in bank runs in that year. President Cleveland thought that excess purchases of silver generated inflation and caused the financial problems. As a result, the U.S. Mint reduced production of silver coins.
While there are rumors that 12,000 1895 P silver dollars were struck for circulation and were possibly melted down later, only 880 proof coins were ever confirmed. Of the proofs, only about 700 are known to exist today. USACoinBook has one of these silver dollar proofs valued at $48,539.
3. 1849 Liberty Gold Double Eagle Proof
This valuable and rare Liberty gold coin did not make the list just because of the value of gold. It is the first $20 gold piece ever struck by the U.S. mint. According to PCGS, this coin will probably never be auctioned because it resides at the Smithsonian Institution, but if it were, PCGS experts estimate the value at about $20 million. That is a million times the original face value and thousands of times the gold price of the bullion it contains. According to PCGS CoinFacts, this may be the most valuable coin in the world.
4. 1907 Indian Head Double Eagle Proof
Apparently, President Roosevelt convinced Augustus Saint-Gaudens, a famous sculptor, to design this one-of-a-kind rare Indian Head gold coin. Saint-Gaudens is most famous for designing the Saint-Gaudens gold double eagle, thought by many rare coin collectors to be the most beautiful American coin every struck.
Apparently, this coin somehow traveled from the estate of Charles Barber, the U.S. Mint's Chief Engraver, to American coin collectors. Later, it was sold to King Farouk of Egypt before returning to America after the king was exiled. In 1981, the 1907 Indian Head Double Eagle sold at an ANA auction for $475,000, a record coin auction price at the time. There is a rumor that a private collector now owns it, and that he turned down $15 million to sell.
Investing in gold coins is a fascinating hobby and profitable business venture. If you have any old coins buried in your closet or you are interested in beginning a collection, rare coin dealers, like Scottsdale Bullion and Coin, can help you negotiate a fair price to sell your coins—based upon rare coin values and the price of gold or other precious metals contained within—as well as provide expert direction and knowledge when you are ready to buy rare coins.