"A lot of people are looking to make…IRA contributions now because later in the year, when things get busier, it's that much more difficult to do it."

— Sr. Advisor Steve Rand
2021 has been a hectic year for many investors who haven't had the time to transfer to their retirement accounts. But, don't worry! It's not too late to make your 2021 IRA contributions. In fact, you have until April 15, 2022, to invest some of your 2021 earnings for that highly coveted tax-deferred growth.
Although that still gives you a few months to make contributions, it only gets more challenging and time-consuming the longer you put it off. That's why we highly advise investors to make their contributions as soon as possible.
Watch the video to hear what Sr. Advisor Steve Rand and IRA Liaison Michelle Ellis have to say about the importance of maxing out your 2021 IRA contributions and why it's the perfect time to invest in precious metals.
Why a Precious Metals IRA?
With the stock market already breaking records1 this early in the year, and now in correction territory2, many investors are rightfully looking for ways to de-risk their investments. This intelligent move is further reinforced by the current state of the economy. Skyrocketing inflation, upcoming rate hikes, geopolitical issues, and supply chain disruptions are signaling a potentially rough 2022. A gold & silver backed IRA has quickly become a favorite among smart money investors who are looking for a more stable place to make their contributions as the economy is teetering on the edge of a precipitous drop.
Make Sure to Max Out Your Contributions
To get the most out of your precious metals IRA, you should max out your eligible contributions. Individuals 50 and older are permitted to contribute $7,000 annually while those younger than 50 can transfer up to $6,000. That's a considerable chunk of your 2021 earnings you can defer paying taxes on simply by making the transfer. Hurry up, though! The deadline is going to get here quicker than you think.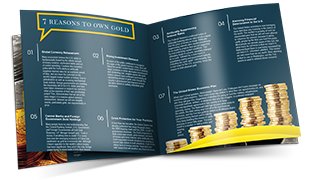 Learn How to Avoid Costly Rookie Mistakes & Invest in Gold Like a Pro!
Get Free Gold Investor Guide
What's the Process Like to Contribute to a Precious Metals IRA?
A precious metals IRA Liaison makes the process quick, easy, and hassle-free. All you have to do is wire or transfer funds to the appropriate trust company, and the Scottsdale Bullion & Coin team will help you complete all the relevant deposit and investment forms. It's that easy! But time is quickly running out. Schedule an appointment with one of our advisors as soon as you can to make your precious metals IRA contributions before the deadline hits.
Interested in learning more about investing in a precious metals IRA? Watch the video below to gain a better understanding of how you can better protect your retirement savings by putting it into gold and silver.