Experts Foresee Gold Prices to Continue Seeing Big Moves As World Teeters on Brink of War
Geopolitical tensions continue to escalate, with North Korea at the center. Gold prices have risen to nine-month highs this week and are expected to make another big move as the world teeters on the brink of another major war.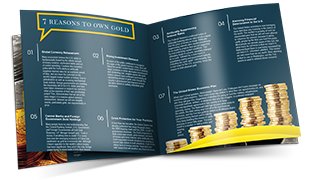 Learn everything you should know about investing in precious metals.
Request the Free Guide
After North Korea fired a missile over Japan this week, The U.S., South Korea and Japan responded with a massive show of force, conducting a round of warplane exercises. The 10-hour training mission was a direct response to North Korea's launch of an intermediate-range ballistic missile over Japan.
According to USA Today, F-35 fighter jets and U.S. B-1B bombers conducted live-fire exercises in the Korean Peninsula during the mission.
Russia appears to be taking sides, warning the United States that leveling new sanctions against North Korea would be a "dangerous" move. As tensions continue to rise, more and more investors are flocking to gold as a safe haven due to a few key questions that remain unanswered:
What is President Trump planning to do?

Will China back North Korea?

Will North Korea respond to the latest round of military drills?

What actions will the U.N. recommend?
How Will These & Other Factors Impact the Gold Market?
In addition to mounting strife in the Korean Peninsula, President Trump is also agreeing to send thousands more American service members to Afghanistan. And, geopolitical conflicts are only one of the eight major factors experts see moving gold much higher this year.